COLT Galant GTO Export Catalogue


May. 1975. Colt Galant GTO 2000GSR BigsizePoster For Australia
オーストラリア販売店向けポスター。103X73cmの特大B1サイズ


"COLT Galant GTO2000 MITSUBISHI MOTORS CORPORATION"

---
Dec. 1976. Colt Galant GTO 2000 For Australia (2000GS GS-R)
オーストラリア向けGTO2000カタログ。GSRにはオーバーフェンダーが付く。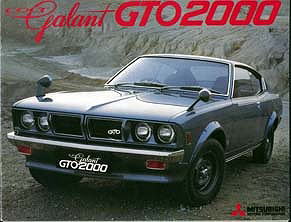 ---
Jan. 1976.  COLT GALANT GTO 2000GSR For U.K (2000GS-R)
ヨーロッパ(イギリス)向けGS-R専用カタログ。オーバーフェンダーとエアダム、そしてマイルメーター。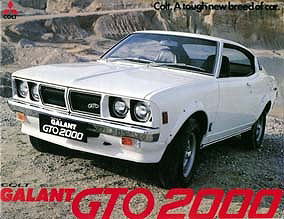 "A MOST EXCITING COUPE" GTO2000
The Colt's"Dynawedge"aerodynamic design. new handsome "air-dam skirt"
and dynamic steel-braced radial tyres are framed by eye-catching "wheel-arch extensions".
Down the line,the feeling of "80"power in action is enhanced by the"side panel striping"and flipped up ducktail.
---
1977. COLT GALANT GTO 2000GSR SPORTS COUPE For U.K.
ヨーロッパ向け三菱自動車総合カタログより。
エアダム下やサイド下がマッドブラック塗装されているようです。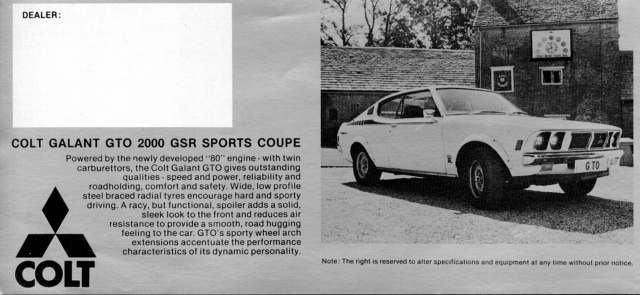 MITSUBISHI COLT CARS  -Colt. A tough new breed of car.
Powered by newly developed "80"engine-with twin carbrettors,
the Colt Galant GTO gives outstanding qualities-speed and power,
reliability and roadholding,comfort and safety.wide,low profile steel braced radial tyres
encourage hard and sporty driving.
A racy,but functional,spoiler adds a solid, sleek look to the front and reduces air resistance to provide a smooth,
road hugging feeling to the car.GTO's sporty wheel arch extensions accentuate
the performance characteristics of  its dynamic personality.

---
1976. MITSUBISHI "80" ENGINE  For Austraria
オーストラリア向けGTO2000とニューギャラン1850に搭載された80エンジンパンフレット。
(注意 「80」とは日本名アストロン80エンジンの事です。)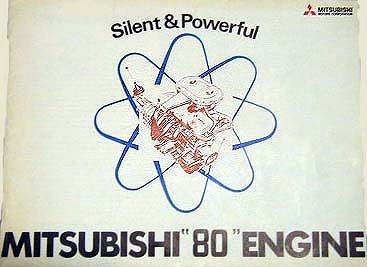 Silent and Powerful MITSUBISHI"80"ENGINE
Mitsubishi2000"80"engine V8-powerdcars,but with 4-cylinder clean-burning economy.
This "80"engine will be mounted in the Mitsubishi Colt Galant GTO2000,
Colt Galant 1850sedan and coupe models for 1976.
---
(C)2002-2011 Galant GTO NETWORK